Study Shows Consuming This 30 Minutes Before a Meal Allows People To Lose More Weight
There have been many theories as to why consuming water allows people to shed more pounds, especially when taken shortly before meals. According to new research published in Obesity, scientists have now shown that drinking 500 ml of water around 30 minutes before main meals does in fact allow people to lose more weight than a control group skipped the H2O.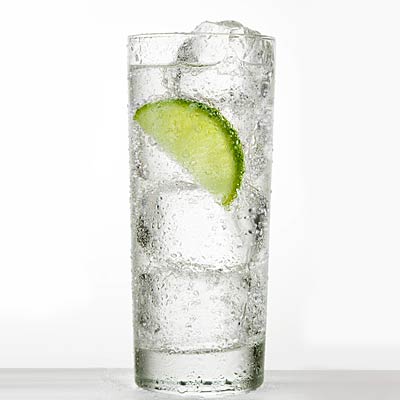 The study, published in Obesity, tested the simple intervention of 'preloading' with water over a 12 week period -- finding that people who drank 500ml of water at half an hour before eating main meals lost, on average, 1.3kg (2.87lbs) more than those in the control group who did not preload.

"I always recommend people hydrate before meals and not consume water during meals to avoid diluting the digestive juices necessary to break down food," said Dr. Marissa Franklin commenting on the study. "This gives some reassurance to people that drinking before a meal is preferable, not only from the perspective of improving digestion but also weight loss," she added.

Dr. Heinz Valtin, of Dartmouth Medical School, has researched the matter of adequate water intake and found a desert of evidence in support of the "8 x 8" theory. There is no doubt too much water will kill you.

Instead, Valtin says, those 64 ounces a day will get you little farther than the bathroom. In rare cases, people who drink too much may suffer "water intoxication" by overloading their kidneys. This phenomenon has been seen in athletes, Ecstasy users and even healthy people.

Valtin suggests that we must realize that consuming large amounts of water is not always the best option, especially during meals. "I have found no scientific proof that absolutely every person must drink at least eight glasses of water a day," says Valtin, a kidney specialist, in a statement.

"The beauty of these findings is in the simplicity," commented study lead author Dr Helen Parretti, who is from the University of Birmingham, UK. "Just drinking a pint of water, three times a day, before your main meals may help reduce your weight."
Indeed, the UK-based team reported that preloading before all three main meals in the day resulted in an average loss of 4.3kg (9.48lbs) over the 12 weeks, whereas those who only preloaded once, or not at all, lost an average of 0.8kg (1.76lbs).
"Losing a few extra pounds over the course of a year can be significant to an individual, and this could be an easy way to help with that weight loss," Parretti added. "It's a simple message that has the potential to make a real contribution to public health."

According to weight loss expert Jillian Michaels, "hydration can curb hunger and boost your metabolism by up to 3 percent!"

Study Details
The research team set out to test whether water preloading was an effective strategy for aiding weight loss. They recruited 84 obese adults in to a two-group randomised controlled trial in which participants were randomised to either drinking 500 ml of water 30 minutes before their main meals or an attention control group where participants were asked to imagine their stomach was full before meals.

Each of the participants -- from both intervention groups - were given a weight management consultation, where they were advised on how to adapt their lifestyle and improve their diet and levels of physical activity. In addition, participants were encouraged to drink tap water.
Sparkling water, sodas or sweetened drinks were not allowed as part of the study.
After twelve weeks, Parretti and her team measured weight loss between the two groups -- finding that participants who were instructed to consume 500 ml of water 30 min before main meals lost 1.3 kg more than the comparator group.
According to the findings, 27% of those in the preloading intervention group lost more than 5% of their body weight during the 12 week trial, while only 5% in the comparator group lost the same amount.
"When combined with brief instructions on how to increase your amount of physical activity and on a healthy diet, this seems to help people to achieve some extra weight loss - at a moderate and healthy rate," said Parretti. "It's something that doesn't take much work to integrate into our busy everyday lives."

Some researchers are discovering that water actually sends satiety signals to the brain, but theory is yet to be fully investigated.
The team said they hope that the findings will inform further research into the benefits of water preloading before meals, and are hoping to receive backing for a trial with a larger number of participants and over a longer period of time in order to confirm the findings.
Source:
wiley.com
healthday.com
health.com